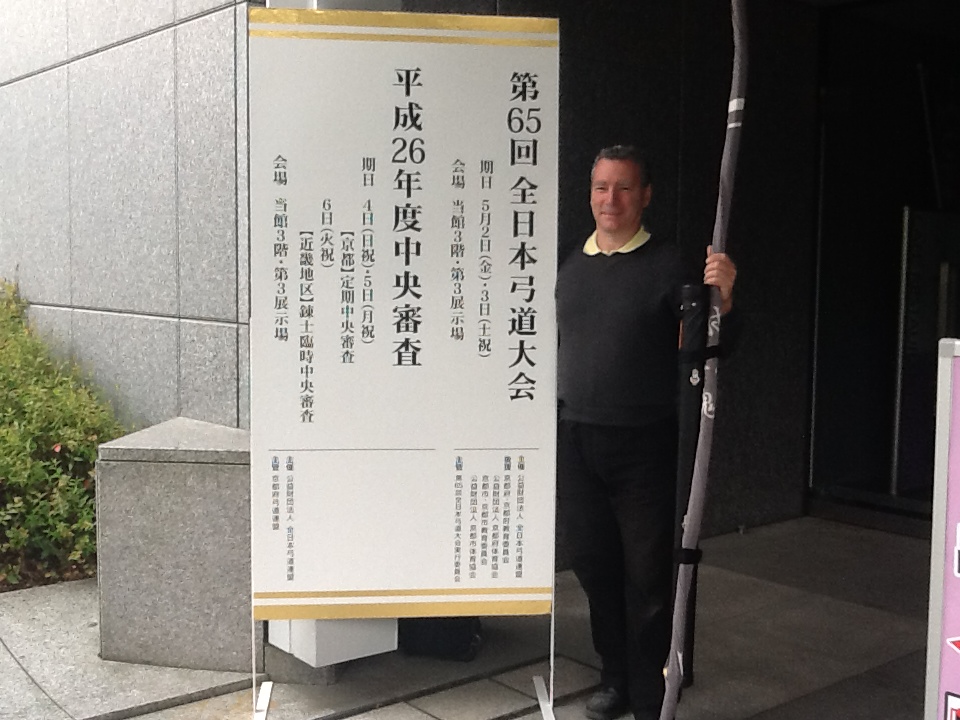 The Languedoc Kyudo Association (ALK) is proud to announce that, on the 5th of may 2014, during its examination session, the ANKF (All Nippon Kyudo Federation) granted Charles-Louis Oriou with the title of Kyōshi.
The ALK presents him its warmest congratulations. After Laurence Oriou sensei and Claude Luzet sensei, France now counts three Kyōshi, two of them being members of the ALK.
Charles-Louis Oriou started practicing Kyudo in 1985. It gained the title of Renshi in 1995 and the 6th dan (ANKF) in 1999. Co-founder of the ALK in Montpellier in 1986, he was president of the FFKT (French Kyudo federation) and the EKF (European Kyudo Federation). He is still an european representative to the board of the IKYF (International Kyudo Federation) and currently president of the LGSK (South of France Kyudo league). Passionate educator, Charles-Louis travels tirelessly across France and the world since almost 30 years to communicate what he learned from his japanese sempai and sensei. This title of Kyōshi, gained brillantly after demanding technical examinations (17 passed including 16 japanese on the 571 candidates), rewards his permanent efforts and perseverance.
Kyudo is a way of life that, as a pilgrim, each one walks his way, with his history and personality.
Charles-Louis shows us how much this way, which the japanese masters enlighten with their kindness, is a path to truth, goodness and beauty. Thank you Charles-Louis for being an example.